Today it's the first time we received some fan art at the office! Marieke send this lovely fan art for our 2 years anniversary, thank you so much!
We didn't realize ourselves that it is already 2 years ago since we started Rusty Lake by releasing Cube Escape: Seasons and The Lake at the same time. It has been an amazing journey and we are still as excited as we were then. Funy note is that both our birthdays are also really close to this release date. For Rusty Lake's celebration we would like to share our exciting plans for this year:
– We're making some good progress on a new Rusty Lake title. A new premium game which will take place on an island.
– The tenth Cube Escape – Starring Dale Vandermeer and Laura Vanderboom.
– In the meantime we also starting some collaborations with other devs, we can't tell you more details about this yet.
– More merchandising, we hope you can wear a Rusty Lake / Cube Escape t-shirt this summer.
– Showcasing on 2 or 3 events (Nordic Game show will be the first).
Celebrate Rusty Lake's 2 years anniversary by making your own Seasons Cube. Post it on social media with #2yearsrustylake and you might win a secret gift. Download the pdf here! Print, cut and glue it together and you will have your own little Cube 🙂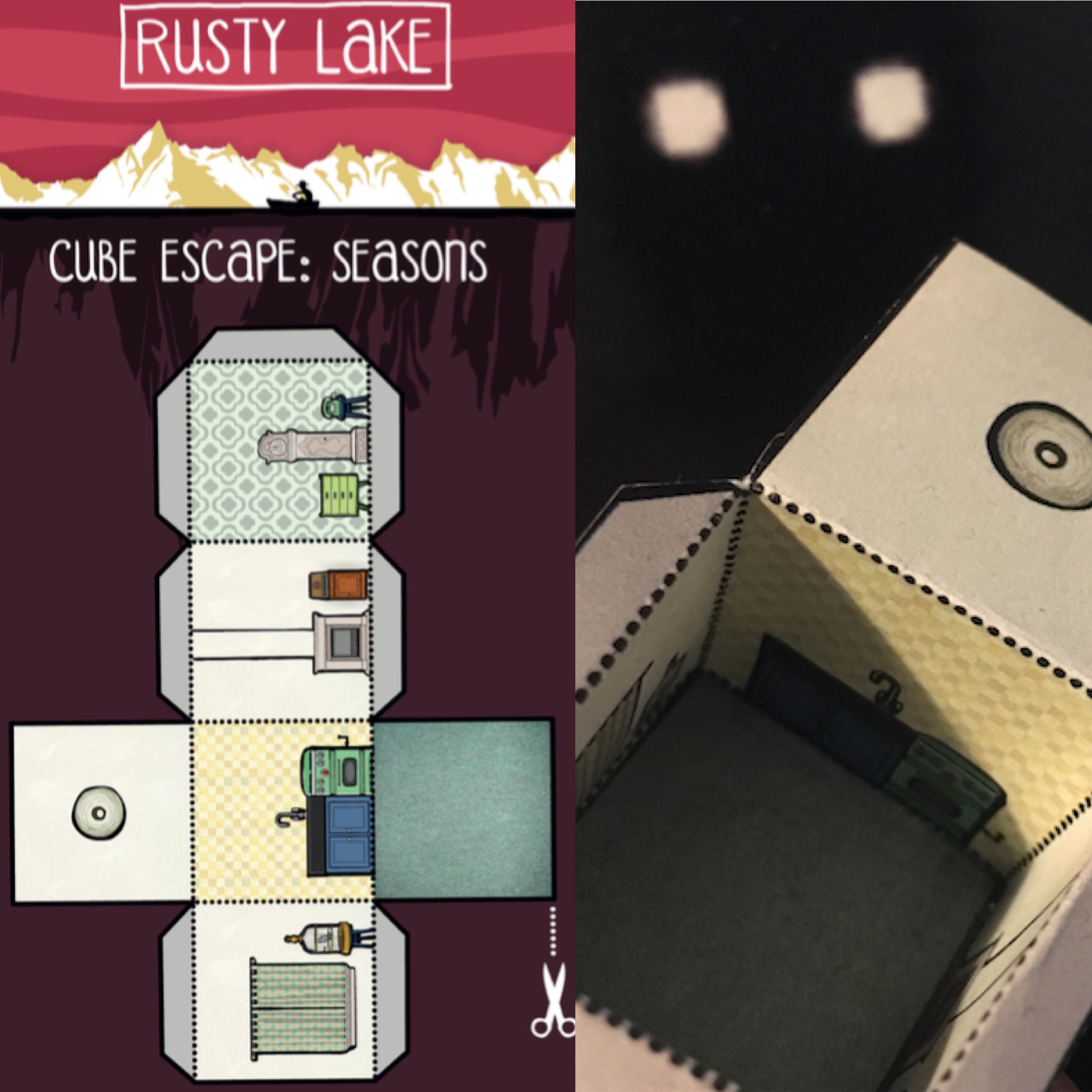 Stay Tuned 🙂